The AOAI provides a Forum where interested users have the opportunity to tell Avanti-related stories, share information regarding our cars, and post classified ads for both cars and parts.
The AOAI places great importance on the preservation of the both these cars and their history, and as such it highly values the input of its members. Please join the AOAI forum to join in the mix!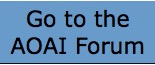 Want to talk about Studebakers?  Have a Studebaker question or technical problem? Want to share your Studebaker knowledge and experience?  Brand new to Studebakers and don't know who to talk to?  Right here is a great start!
"This forum is a moderated discussion board expressly for the sharing of positive dialogue about Studebakers.  Just register with a valid e-mail address, user name and password and you're good to go.  Just keep in mind that as a moderated forum, disrespectful language, off-topic discussions and flaming are not permitted.  The moderator reserves the right to edit and/or delete any and all posts, and cancel registration."