AOAI President
2021-2023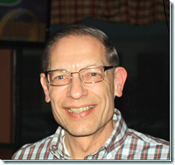 A self-described "car nut", Frank learned to drive on his older brother's 1963 Studebaker Lark and since then has owned a number of Studebakers as a daily driver and later as show cars. He purchased his 1978 Avanti in 1999, which is still in pristine original condition with only 24,000 miles on it.
After acquiring this Avanti, he joined the AOAI and became an active member of the Indiana Chapter. He has assisted in organizing several National meets held in South Bend, as well as editing the Chapter's Newsletter for the past 14 years. In addition, he has been a long-time member of The Studebaker Drivers Club and served as Newsletter Editor, Vice President and President of the North Georgia Chapter.
Frank is currently beginning his second term serving on the AOAI Board of Directors as Chair of the International Meet Committee, Chief Concours Judge and Board Secretary.
---
AOAI Vice President
Charlie Boxell
2022-2024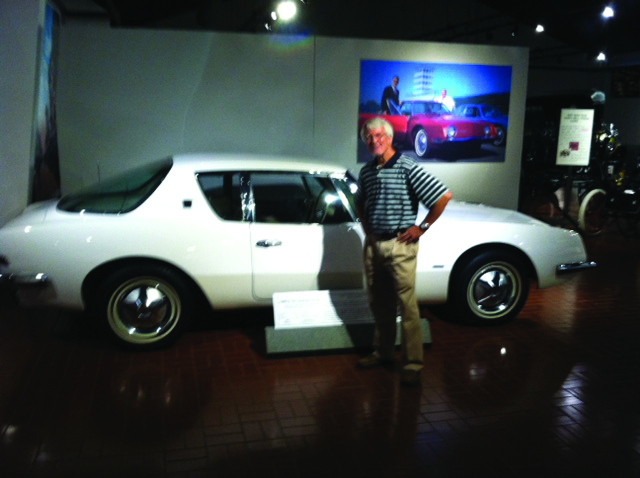 I live in northwest Ohio where I was born and currently live in
Perrysburg, Ohio near the Maumee River. Married
with three grown children, I have had a career as a lawyer and CPA, plus teaching as an adjunct professor at the college level. I enjoy outdoor activities which include mountain climbing, white water rafting, flying, and motorcycling. I have had extensive experience with nonprofit, tax-exempt organizations in both health care and museums, so I am very accustomed to challenges of oper- ating an organization such as AOAI.
I am an Avanti owner (1963 R1 that I am fully restoring) and I previously have owned and partially restored a 1958 MGA and a 1967 Jaguar XKE Coupe. You will catch me often at Concours d'Elegance (Inn at St. Johns and Pebble Beach) and I am a regular at Sotheby's Auburn Auto Auction along with my buddy who is an Auburn collector and who judges Auburn vehi- cles. Cars are in my blood.
---
AOAI Secretary
Bill Krueger
2021-2023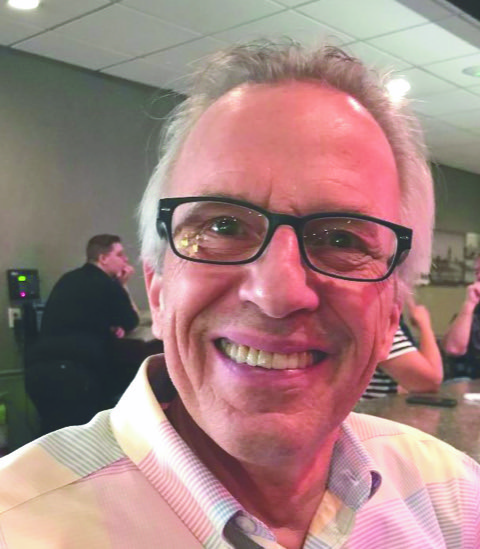 Long have I had interest in things automotive. In my Pennsylvania high school, I had two favorite cars – the '55 Ford Crown Victoria and, yes, the Studebaker Avanti. First, a Ford engineer and later a Ford business manager, I easily slid into buying and restoring a '55 Crown. A bad move; a Black Hole. Retired, I returned to my True Love Car (TLC), Avanti. First was a '77 Avanti II. Good for spinning wheels; not so good for
dependable driving without major expense. Now, a 10-year owner of a maintained original '63 R1; a great car. I have two wonderful children by my first marriage and am now married to a wonderful, supportive and understanding Oklahoma girl (Go Sooners!). That's me in a Nut Shell…
What to do as an AOAI BOD Member? Represent the club and club members to the best of my ability and attend/participate in all meetings as able. Most importantly, I'm aware of need to increase membership and will work with the club and BOD to explore how to accomplish this goal. A small business owner once told me, "Bill, if the business/
isn't growing, it is dying." We have work to do!
As our cars age and need replacement parts, a supply of quality and affordable parts will be increasingly more critical. We have seen much improvement in this area in recent years and suppliers – old and new – need to strive to make those replacement parts as accurate as possible. This will be one of my areas of focus as I trust it will be for AOAI.
---
AOAI Treasurer
Don Hart
2022-2024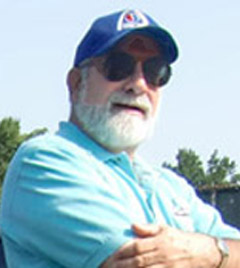 Don Hart's interest in the Avanti dates back many years. In 1979, only a few years after college
graduation, he purchased a 1963 Avanti which was subsequently fully restored. After enjoying the Avanti family events (two children) dictated its sale in the late 1980's. Since the sale of his beloved first Avanti he has purchased a 1983 20th Anniversary Edition Avanti (#4 of 25) and a 1963 R1 4 speed (63R2681). Both are "drivers" that he hopes to pass down to his grandchildren one day.Don has been a member of the Studebakers Drivers Club for many years and was a co-chairman for the 1981 and 2015 SDC International Meets held in St. Louis, Missouri. At a local level Don is active in both the AOAI and the SDC MO/IL "Gateway" Chapters. He also takes pride in being an active participant in the AOAI Memorabilia Committee.Currently retired, Don serves as the AOAI Treasurer beginning in 2015. Although not a CPA, he gained financial expertise as a result of programming, systems design, methods and procedures and regulatory compliance related to cost accounting during a 37 year career with AT&T. He plans to continue to serve AOAI as Treasurer for some time contingent on continued membership approval.
---
AOAI Director
Jeff Grohs
2023-2025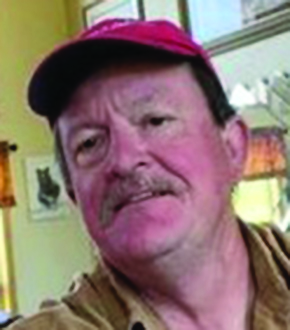 I live in northern California and recently retired as a Silicon Valley engi-neering manager.
The Studebaker "bug" bit me early when my great aunt gave me a 1941 Commander she'd parked in her back- yard in the '50s. I rebuilt and drove that car for many years until the burn to have a car with a little more pep took over— enter Avanti! I currently have a 1963 R1 and 2006 convertible, and have driven them to many AOAI international meets, including the 2021 Indy meet.
I have been active in the Avanti Ltd. chapter since 2001. In the past year, as chapter president, I led the effort to rees- tablish the Northern California Avanti group as an AOAI chapter after a period of separation. I have also previously served six years on the AOAI board.

Thanks for reading to the end. Feel free to contact me at jeffgrohs@pacbell.net
---
AOAI Director
Rick Shafer
2021-2023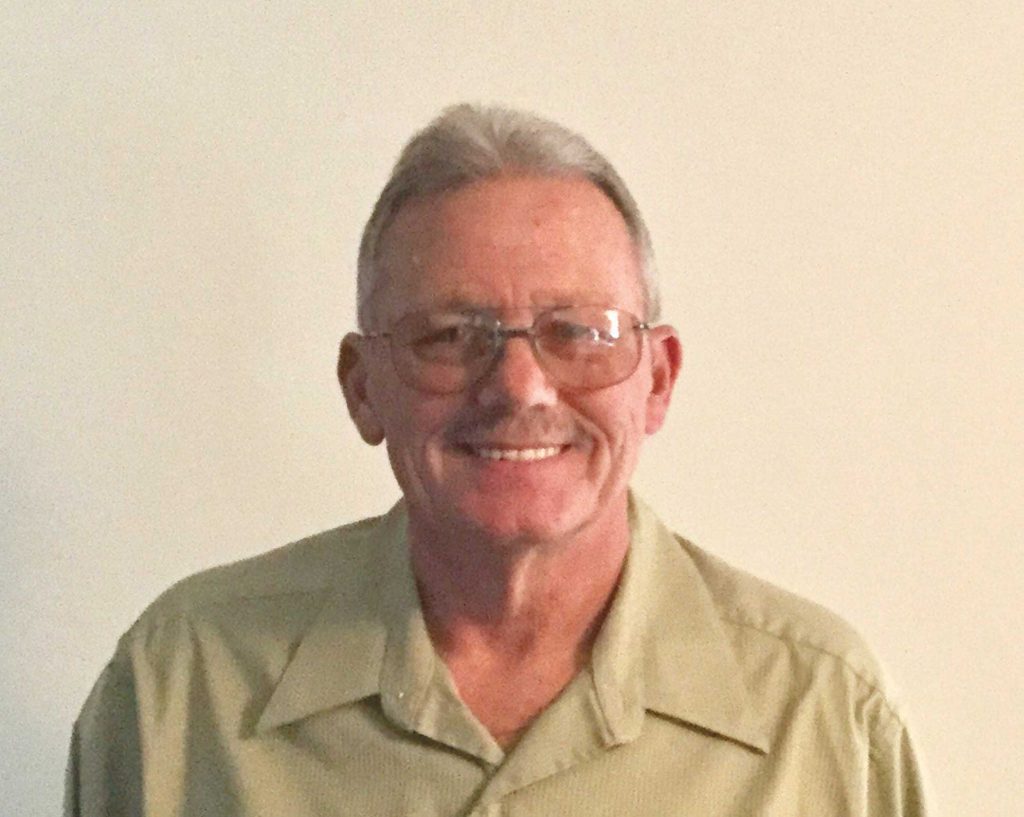 Rick got his first look at a Studebaker Avanti in early February, 1963. His dad, Jack Shafer and godfather, Frank Middlebrook, both of Villa Park, IL were employees of Studebaker at the time. Jack and Frank were picked to drive the two 1963 Chicago Auto Show display Avantis from nearby Rockford, IL to McCormick Place in downtown Chicago. Rick was along for the ride, but was looking on from the backseat of the family Lark. He can still recall watching those Avantis fly down the highway. Unfortunately, Rick's father passed away four months later in June of 1963, but he knew even then that he would one day own one of those beautiful cars.
Life went on as Rick got married, raised two kids and worked at his long dreamed of career in law enforcement. All through those years, Rick never stopped dreaming of one day owning an Avanti. Rick and his wife Rita have been married for over 46 years and have 6 beautiful grandkids. After Rick retired in 2004, his thoughts very shortly returned to owning an Avanti, and the search began in earnest in late 2006. In May, 2008 he finally fulfilled that dream when he acquired 63R-2924. The R1 is Avanti white, has a custom cloth interior and a manual 5 speed transmission. Rick confesses that he did not know of the existence of AOAI until September 2009 when the International Meet was held in the Chicago area. Rick joined AOAI as well as the Chicagoland chapter at the meet and very quickly realized he had found an organization and people that he wanted to get involved with.
Rick became very active in the chapter and in the fall of 2015 he was encouraged to run for the AOAI board. After being elected to the board in October, Rick was further honored by then being elected as the president of the Chicagoland chapter in February of 2016. In 2017 Rick was re-elected as the president of the Chicagoland chapter, and re-elected to a new three year term on the AOAI board as well. In 2018 Rick was elected president of AOAI. Quite a journey in just a little over 8 years. After serving as President for 5 years, Rick stepped down from that position at the start of 2023. Rick has enjoyed becoming active in the Avanti world and plans on continuing just as long as he can. Rick looks forward to getting to know more people who share his passion for the Avanti.
---
AOAI Director
Lou Coté
2024-2024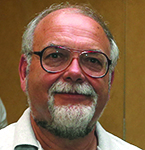 I was part of the group of Avanti owners that revived the long dormant northwest chapter of AOAI. From the start I was on the board of directors, in charge of activities. I met Al Basile, a recent transplant from the east coast , who became our newsletter editor. When president Greg Prince stepped down to pursue other interests, I was asked to "take the reins." I have never looked back. One thing that Greg Prince left us with was the outline for an authenticity guide. Al Basile and I worked together to complete the Avanti authenticity guide and addendum. Al and I were soon attending national meets to do the Avanti Authenticity judging, we both looked forward to see the quality of the cars we judged improve. If you attended the 2019 meet in Tacoma, that was my idea from the start, John Hull helped us pull it off. My Avanti RQB-4240 built when Stephen Blake owned Avanti Motors in 1985 is a rare car it is one of 6 cars that was built with a 5 speed manual transmission, one other rare option it has, it may be the last car with the Touring Coupe package.
AOAI Director
Mike Baker
2023-2025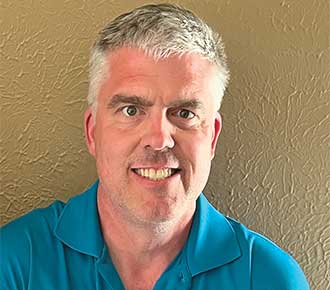 ---
Mike Baker was elected in 2022 to the AOAI Board again to get the AOAI Board refocused on executing the AOAI Mission Statement, 5-year strategic plan and resolve financial issues. During my eight prior years as the AOAI President, AOAI was financially sound with growing membership of nearly 2,100 members, executing a strategic plan and a cohesive relationship with the Studebaker Drivers Club.
Given my experience executing successful AOAI International Meets in South Bend (1997 volunteer, 2002, 2007, 2012, 2017, 2022) and the 2021 AOAI Indianapolis Meet plus providing guidance to other International Meets during my Presidency, I want to lead the International Meet Committee as we explore holding more international meets in the West and East coast, new areas such as Nashville, TN, besides returning to South Bend every five years. When we return to Palm Springs, it should be in 2026, anniversary year. As the AOA Indiana Chapter Avanti 60th Anniversary Homecoming Meet Chairman, I proud of the volunteers who helped achieve a successful and fun event with over 35 Avantis "Back Home Again" in South Bend with 100 members attending. We partnered with the Studebaker National Museum to promote their "Avanti at 60" event and attend their Concours at Copshaholm. We raised a $1,000 to donate to the Studebaker National Museum
---
AOAI Director
John Petru
2023-2025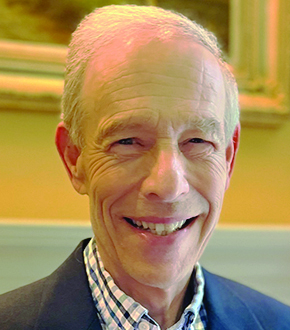 Like most of us in the AOAI, I consider myself a "car guy", having grown up in a family of 4 brothers who were "car crazy" about the cars of the 50's and 60's. Our dad, who had a career in the auto parts and service industry, passed onto to all 4 brothers great knowledge of and respect for the automobile. When I was in high school, Studebaker introduced the Avanti to the public. I read about the Avanti in my car magazines and instantly fell in love with the car! Many years later, I was fortunate enough to purchase my first Avanti and have been a proud owner of Avanti cars for nearly 25 years. I really enjoy showing my Avanti cars at car shows and concours events and telling show attendees about the unique history of the car. If I were elected to the AOAI Board of Directors, I would use my passion for the Avanti to advance the exposure of the car to more people.
I was born and raised in Columbus, OH. Currently reside in Cincinnati, OH. My wife and I have 2 adult children and 4 grandchildren who also reside in Cincinnati.
Earned my undergrad degree from Ohio State University and a MBA degree from Xavier University.
Nearly 50 years experience in general management, sales management and sales including having owned my own executive search business for 25 years. Now retired.
US Army Active Duty 1971 – 1973. Highest rank attained: Captain
---