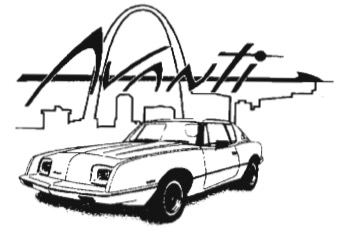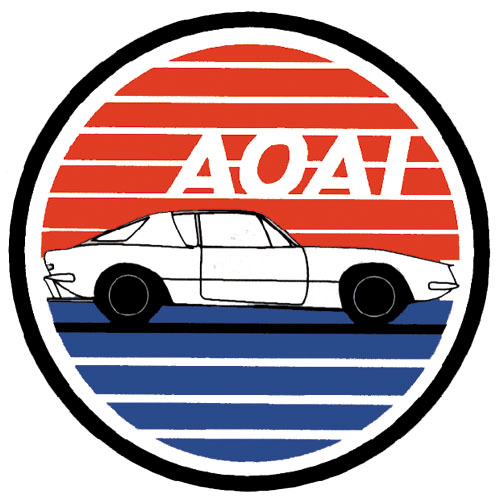 Register online HERE for this year's AOAI Meet
The Missouri – Illinois "Gateway" Chapter of the Avanti Owners Association International, Inc. is again pleased and proud to act as your hosts for an International Meet.
The date will be Wednesday, September 9, 2020 through Saturday, September 12, 2020.
The headquarters hotel is the DoubleTree Westport 1973 Craigshire Road, Maryland Heights, MO, 63146 (314-434-0100). A nightly room rate of $129 has been contracted. This includes breakfast for up to 4 persons per room. Hotel reservations at the special AOAI rate may be made online at http://group.doubletree.com/avantiownersassociation.
For those of you who attended the St. Louis Meet in 2015, this hotel is close to the Westport entertainment complex located in suburban west St. Louis County.
Plans for tours to St. Louis mainstay attractions such as the Gateway Arch are being finalized. In addition, an upscale Aquarium at Union Station debuted Fall, 2019 will be part of a package tour. A ladies program on Saturday will include lunch at the Blue Owl restaurant in the historic Mississippi River town of Kimmswick, Missouri.
Of course, wineries, shopping and the zoo still exist.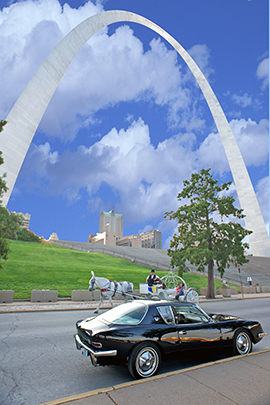 The Gateway Arch:
The first tour on Thursday, September 10, begins with a luxury bus tour to the Gateway Arch and its new Museum of Westward Expansion.
At 630 feet tall, the Gateway Arch, designed by Eero Saarinen, is the nation's tallest monument. It is 75 feet taller than the Washington Monument and over twice as tall as the Statue of Liberty.
In 1935 the old St. Louis Riverfront was selected as the site of the Jefferson National Memorial, which commemorates the Westward Expansion of the United States in the 19th century, as envisioned by Thomas Jefferson.
The Memorial includes an underground visitor's center directly underneath the Arch. The center contains the Museum of Westward Expansion, which tells the century-long story of the opening of the West in the 1800s through films shown in several movie theaters.
Museum of Westward Expansion Exhibits:
St. Louis: Early St. Louis (1764-1804)—The establishment of St. Louis by Pierre Laclede and Auguste Chouteau in 1764 and the French culture and their American Indian trading partners. The interior of a French colonial house and some of the tools used by the French settlers of the growing river town are featured.
Following our visit to the Arch, members will get lunch at the Old Spaghetti Factory, followed by a tour and beer tasting at the World Headquarters of Anheuser-Busch Breweries.
St. Louis Aquarium: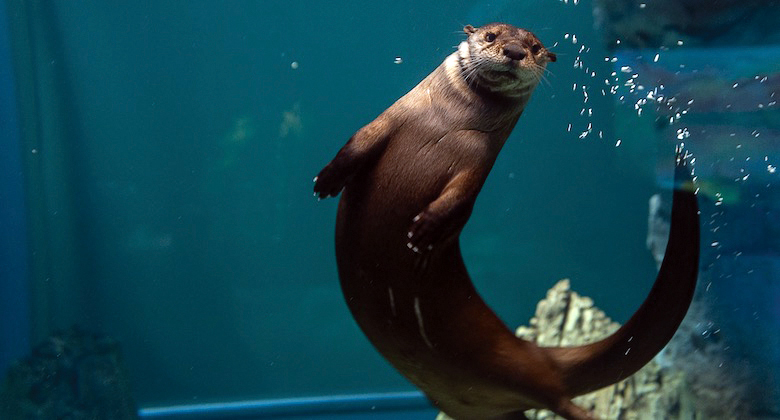 Recently opened on Christmas day last year, our Friday tour begins with a luxury coach tour to the historic Union Station for a day of experiencing aquatic animals that live in North American rivers, lakes and oceans.
The St. Louis Aquarium at Union Station will take you on an aquatic journey like no other. From alligator snapping turtles and personalized interactive experiences to zebra sharks and community-building activities, the aquarium has something for everyone.
The Aquarium features six different aquatic galleries. Union Station has six restaurants, including The Soda Fountain, The Train Shed, 1894 Café and Landry's Seafood.
It's so much more than just the Aquarium! St. Louis Union Station will be home to several family attractions, including the St. Louis Wheel, mini-golf, a Carousel, themed restaurants and more.
St. Louis Wheel
At a height of 200 feet, the St. Louis Wheel provides panoramic views of the St. Louis skyline. Soar above the historic Union Station train shed, admire the city's gorgeous architecture, and even catch a glimpse of the Gateway Arch and other iconic downtown attractions. While St. Louis temperatures can change quickly, the 42 fully-enclosed, climate-controlled gondolas will provide the perfect setting for your experience.
The Carousel
A ride on of the beautifully designed horses or exotic animals on the Carousel is sure to delight the young and young-at-heart. Located beneath the historic Union Station train shed, this is an experience you will not want to miss!
Mini Golf
Perfect for families and beginner golfers, the 18-hole Mini Golf course will feature a variety of interactive elements, a fun yet challenging design and is ADA-accessibility.
Mirror Maze
Experience one of the iconic attractions of the 1904 World's Fair, reimagined in this A-Maze-ing Mirror Maze experience for the entire family. Navigate your way through our labyrinth of mirrors, test your World's Fair knowledge with our interactive experiences, and explore the curiosities in our Fun House.
Ropes Course
Do you have what it takes to soar 3-stories up? Test your agility, strength and nerves on our indoor Ropes Course overlooking historic Union Station. With more than 90,000-cubic feet of climbing space and over 45 obstacles, including a 100-foot long SkyRail® and a course specifically designed for the little ones. You are in control of where to go and what to do, making this a sure hit for adventurers of all ages and skill levels!
Explore what awaits you!
National Museum of Transportation: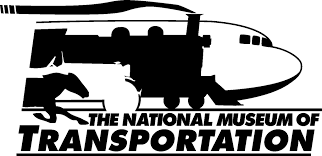 A special venue has been obtained for the Saturday Concours. New this year for members that only want to display their Avantis—not have their cars judged—is no cost for display parking on concours day.
It will be held at the National Museum of Transportation. The Museum has a large collection of steam locomotives and a modest collection of classic automobiles including one of only two running and operating Chrysler Turbine cars, Saturday and the venue were chosen to provide ample opportunity for the public to view our marque and well as a unique experience for our members.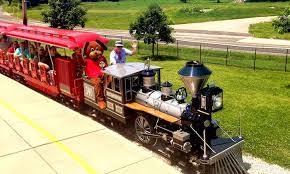 The National Museum of Transportation is a private, 42-acre transportation museum in Kirkwood, Missouri, a western suburb of St. Louis. Founded in 1944, it restores, preserves, and displays a wide variety of vehicles spanning 15 decades of American history: cars, boats, aircraft, and in particular, locomotives and railroad equipment from around the United States. The museum is also home to a research library of transportation-related memorabilia and documents.
At the southwest corner of the property is West Barretts Tunnel. Built in 1853, it is one of a pair of tunnels that were the first to operate west of the Mississippi River. It was added to the National Register of Historic Places in 1978.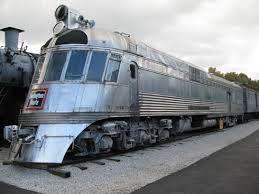 The museum has its own railway spur to an active main line formerly owned by the Missouri Pacific Railroad, now by the Union Pacific Railroad. This has allowed the museum to take possession of large and unusual pieces of railroad equipment. A miniature railroad operates around a loop of track near the parking lot and a full-sized restored trolley operates Thursday–Sunday from April through October.
Ladies luncheon:
While our Avantis are being judged on Saturday, ladies can join a bus tour to the Blue Owl Bakery and Restaurant in the small Mississippi River town of Kimmswick, Mo., just to the south of St. Louis and home to the World Famous Levee High Apple Pie.
Everyone in the historic town knows Mary Hostetter's restaurant is the spot for a delicious, country-style meal. But word of her famously tall, flaky-crusted Levee-High Apple Pie—each one piled high with 18 hand-peeled and hand-sliced apples has traveled around the world and made her downhome bakery a source for a true slice of heaven.
An avid baker, Mary Hostetter started off humbly in 1983, offering homemade baked goods at festivals and fairs in the St. Louis area. But by Christmas of 1984, she was receiving 30,000 orders and knew she had to expand.
Today, Mary welcomes more than 300 customers daily with the help of 75 staff at the Blue Owl Restaurant.
Blue Owl's Levee High Apple Pie was named "The Two Best Desserts You've Never Tried" by Forbes Magazine and one of Oprah's Favorite Things. It has also been featured on the Today Show, Food Network, Wall Street Journal and USA Today.
While visiting Kimmswick, there are over 28 unique shops and restaurants within four blocks, located in historic buildings.
Register online HERE for this year's AOAI Meet
Tentative Schedule of Events
Date
Wednesday September 9, 2020
1 P.M. – 5 P.M.
1 P.M. – 5 P.M.


Thursday September 10, 2020
8:00 AM – 4:00 P.M.
9:00 AM – 4:00 P.M.
8:30 AM – 4:00 P.M.
9:30 A.M. – 11:00 A.M.
11:30 A.M. – 1 P.M.
1:30 P.M. – 3:00 P.M.
2 P.M. – 4:00 P.M.
5 P.M. – 6 P.M.


Friday September 11
8:00 AM – 4:00 P.M.
9:00 AM – 4:00 P.M.
9:00 AM – 4:00 P.M.
2:00 P.M. – 3:00 P.M.
3:00 P.M. – 4:00 P.M.


Saturday September 12
9:00 AM – 4:00 P.M.
9:00 A.M. – 3:00 P.M.
9:30 A.M. – 3:00 P.M.
6:00 P.M. – 10:00 P.M.


Event


Registration Open
Hospitality Room Open




Registration Open
Hospitality Room Open
Gateway Arch & Museum tour / Lunch / Anheuser-Busch brewery and beer tasting tour
AOAI Board of Directors and membership meeting
AOAI Chapter Presidents' Lunch
Hyman Ltd. Classic Car Showroom Tour
Seminars
Complimentary Wine and Cheese reception




Registration Open
Hospitality Room Open
Aquarium at Union Station / St. Louis Wheel tour; lunch on your own
Authenticity Judging Seminar
Authenticity Judging




Hospitality Room Open
Concours & Judging at National Museum of Transportation
Ladies Luncheon and bus tour to Blue Owl Restaurant in Kimmswick, Missouri
Awards Banquet, Doubletree Westport Hotel